CHENNAI: There's a lot happening too quickly in the still-nascent Craig Fulton era after India's new chief coach replaced Graham Reid in the hot seat this April.
The six months that he had before the Asian Games when he joined couldn't have allowed him to make sweeping changes to India's game, but he wants to take every challenge coming his way, on and off the field, "head on".
In the backdrop of his impressive achievements, which include a stint as Belgium's assistant coach during their golden triumphs at the 2018 World Cup and the Tokyo Olympics, Hockey India must be lauded for their choice of a candidate with a proven track record.
Timesofindia.com caught up with the former South Africa international on the sidelines of the Asian Champions Trophy here, in Chennai.
Asian Champions Trophy: India defeat Pakistan
Excerpts:
What has your experience as India coach been in this short period so far?
To sum it up, there were 39 players (in the core group) when I first started, and I still have a squad of 39. Big number. We had two weeks of training and then went straight to the Pro League with a group of players. We did okay there. It was nice to see a different group of players, and then when we came back, we had a little break as the guys had been in the camp for a long time.
We started again with a fresh mindset to prepare for Spain (tour) and for this tournament (Asian Champions Trophy). It all takes time to change anything. It's almost like a blank canvas for me with all the players. It's not set in stone that I know exactly this player is going to get selected or that one. So it was refreshing to go through training phases with them, and then to play in Spain 10 days ago was excellent.
Are things happening a little too quickly for someone who has not even completed four months in the role?
For sure, everything is happening a lot faster, because normally you would have a break after the Spanish block (tour), come back, recover, look at it, have some training time and then prepare for this one (Asian Champions Trophy). But they ended up being back to back. That's why we have a larger squad here because a lot of the guys that are here also played in Spain and then we had to select a team because we can't rotate players (in a tournament). So I didn't want those guys to not be part of the learning and the lessons we are going through here. We share the whole experience together.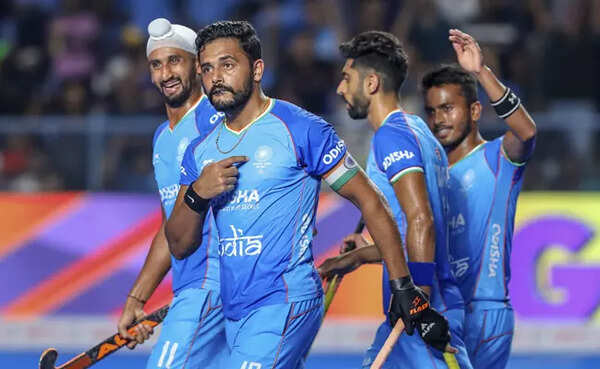 (AP Photo)
Are you happy with how the team has performed so far in this tournament, which is a kind of training ground to prepare against the same teams which will challenge India at the Asian Games?
Yes. We are playing well. If you look at the facts of where we are. We played five games 10 days ago, then in three days we started this tournament.. So we played 10 games in 13-14 days and travelled. That's not normal. I don't think any other team is doing that. It's a great challenge for us and we are taking it head-on.
How different would you say are the challenges as a coach in India compared to your stints in Europe and the UK?
I think it's just a lot of things happening at the same time. As a coach, I would normally manage my programme and then get involved with coaching on that…There's a lot more action (in India), there's a lot more admin for that (programme), to plan it and get it around. Media is always a big thing and it's a big team. So you have got to up your game in a way in that space, but I have got a lot of support. I just need to lean on it and make sure I don't get side-tracked in doing the wrong things while there are more important things to focus on. 18:45
TOI Locker Room | Mirabai Chanu talks about life, weightlifting & much more
The team is still getting used to your style of play — half-court press, switching flanks and so on. But without getting too technical, does the Asian Games assignment play on the nerves, considering the history of repercussions in Indian hockey after a poor show in a big tournament?
All of those are outcomes. We have a set plan. We have seen the schedule that has just come out for the Asian Games. We just got to be ready for the tournament and take it one game at a time. We can get drawn into all the hype of who is favourite, who is not. It's exactly that. It's being ready on the day and making sure we can execute our plans. And if something happens, we have a plan B and plan C, so that we are bomb-proof in a way to make sure we get the job done.
In the 2018 Asian Games, we lost to Malaysia in the semis after thrashing minnows in the group stage. Are you and the team's sports psychologist Paddy Upton preparing the team to keep potential complacency at bay?
It's mostly based around our habits and behaviours. That's where we are focusing a lot on because that creates our culture and our culture will then determine our performance. You can score as many goals as you like, but if you are not focused when you need to be really, really good, with and without the ball, it can hurt. So yes, one game at a time for me and the team, and we have been talking about that and not to get drawn into comparisons with any other team.
India last won the Asian Games in 2014. So there's a step to take to make sure we are the number one team in Asia. How we do that is to try and perform in every game, get the consistency (going). At the end of the day, if you do that, you have a better chance of winning than losing.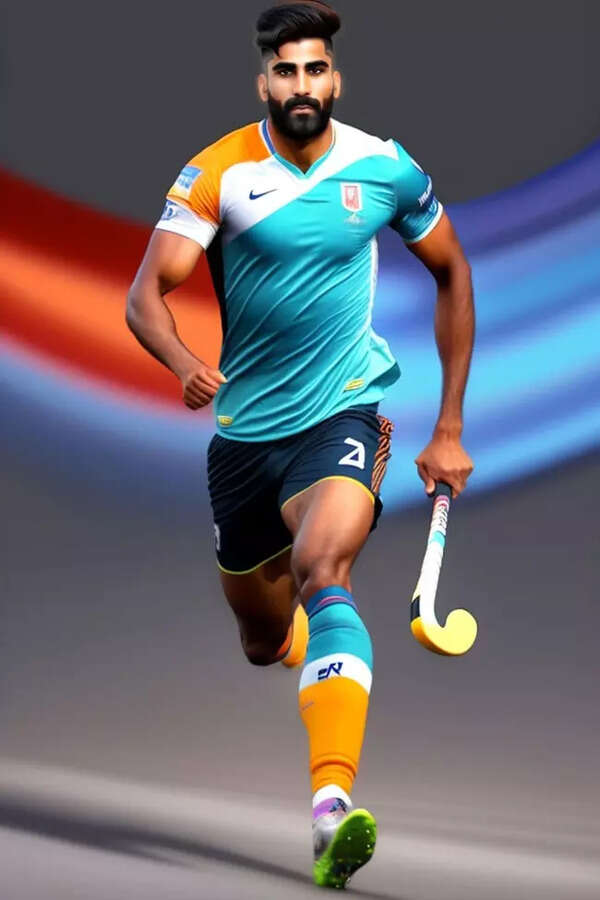 What difference has having a permanent sports psychologist for the team made so far?
It's still early days. We have only been involved for two months. He (Upton) had a block of time before we went to Spain, which was good. Then now, it was important for him to be at a tournament.
Can you share the inputs he has shared with you?
There's a lot, but I will keep that to myself (smiles).