A new orange-gray theme colored Vande Bharat Express has hit the tracks at the Integral Coach Factory (ICF) in Chennai. The new train is the 31st Vande Bharat Express rake to be rolled out by ICF.
A few weeks ago Railway Minister Ashwini Vaishnaw had visited the coach factory and images of him inspecting the under construction new orange theme Vande Bharat Express had been shared.
Times of India Online now brings you exclusive images of the now ready orange Vande Bharat Express which has been rolled out today by ICF on its test tracks. Vande Bharat Express in its white and blue hues has become the image of Indian Railways' makeover.
Now ICF is experimenting with a new color theme, and only one rake of the orange gray Vande Bharat will be manufactured to begin with.

While the exterior has a new color, no changes have been made to the interiors of the Vande Bharat Express. The new batch of Vande Bharat Express trains already have 25 new improvements, and these have been included in the orange gray train as well.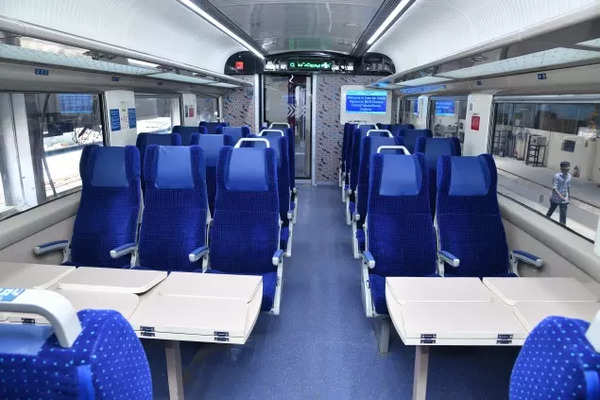 The 8 coach AC chair car train will have enhanced safety features and tweakings in passenger amenities in line with feedback received from passengers.
These include; Increase in reclining angle of seats, optimization of hardness of cushion, extended foot rest for seats in Executive Chair Car and seats in pleasant blue color, increase in wash basin depth to avoid splashing of water in toilets, improved accessibility of mobile charging point under the seats etc. You can read the full list of 25 improvements here.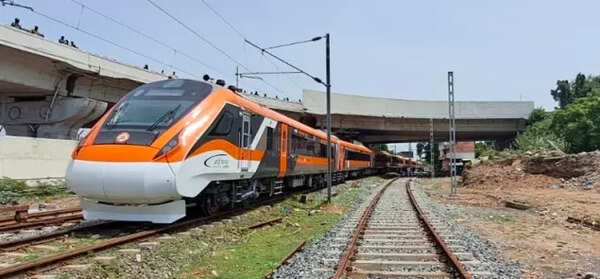 As of now Indian Railways operates 50 Vande Bharat Express train services (both side journeys included) on 25 routes. ICF is also in the process of finalizing the interior design of a sleeper variant of the Vande Bharat Express. The new train, which will be superior to Rajdhani Express trains, is expected to be ready in this financial year.