Aisha Pirani, who claims to be Kasauti Zindagi Kay actor Cezanne Khan's still 'married' wife, has filed an FIR on him on grounds of domestic violence and extortion. Aisha spoke to ETimes TV, from the US, and shared details of filing the FIR, her wish to get divorced 'legally' as per Muslim law and more.
What made you file an FIR against Cezanne Khan?
He has cheated me and used me for obtaining the US Green Card.I have spent all my money on him. He has lived off of me from 2013-2016. I was working and he was sitting at home. He spent from my credit card and I have proof of all the bills. I had ignored it because I am not a bad woman. I had let it go. He never apologised to me. When he called me an 'obsessive fan' (in a previous report by BT), I couldn't take it anymore. He defamed me and said I morphed those images. I would have let it go had he not said wrong things about me. When he was here, he made a fool out of me in front of my kids. My kids were hurt by his behaviour. They are still hurt. They will never forgive him. They don't have any good wish for that guy. I am still in a 'nikaah' with him. He told me his mother wanted him to marry a younger girl. He is 50 and so am I. So that time he hid our
marriage
. He made me sign divorce papers fraudulently, which I did. But I am a Muslim lady and by Muslim law, I am still married. I want the recovery of the money that I spent on him and the compensation for what I have been through mentally because of him. I want to get married and legally I want 'khulanama' as per Muslim law.
You came to India to file the FIR?
On June 7th I filed the FIR. I live in the US. He is in India and I had to come here. He would send me texts and I think he got married to his girlfriend. They would send me dirty voice notes, tortured me and I have sent it to the police station.
He said back then that you are a relative, never being married to you and you morphed images
Yes, he is lying. I have witnesses too. He does morphing. He has two birth certificates. He is doing fraud. Jo khud galat karta hai, wo dusro ko waise hi dikhate hai.
Did you get to meet him when you came to file the FIR?
No not this time. But last year, I tried to talk to him. I visited his Yari road residence with one of my niece. He saw me and ran away. I tried to speak to him but he wouldn't. As a Muslim, I am still in a nikaah with him and I want to move on. And what I am hearing, I think he is married again to this woman named Afsheen. They have been together for around 4 years. Don't know how true it is.
Did you get to speak with Afsheen?
No. When I went to meet him. I saw her also and they both fled.
How much money have asked in compensation?
Rs 8 lakh but that is not even the entire money I have spent on him. I spent more. I was nice back then and you know what all expenses are there. I did it with a pure heart. But my kids know what all he has done. They hate him. He used me for Green Card and money. I got another card for him and have those bills. I thought he loved me but how can he deny all that?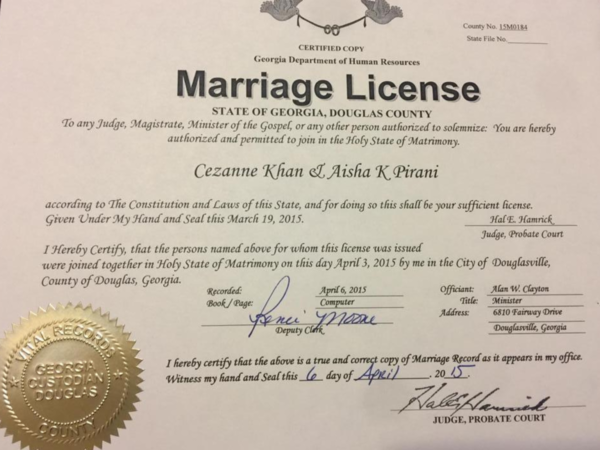 How did the equation change between you two?
His plan of getting the green card was over. You get that card in two and half years. So exactly after that period, he showed his true colours. There's another friend of his, he was doing the same thing. They planned it. I found this out, when I went to Mumbai in 2016. He refused to take me to his house. He gave the excuse that his mother shouldn't know that we are married. He came to pick me up from the airport and dropped me to my cousin's house. I wanted to meet him but he kept making excuses. That's when I started doubting and I got to know from his friends only that he is fooling me. We got married in 2015. Even my friends and work staff told me about his intentions. They all know him because in the US, we would have birthday parties and all.
You spoke about domestic violence. Did he raise his hand on you?
Yes, my kids are my witness. He would lock me inside my room and in my house and he would flirt with other girls on Skype. He is a Casanova I believe. He used to tell me, 'I am married to you, I haven't given you my life'. This used to be his dialogue. He would always be very abusive. If I would forget to get fruits, he likes to eat fruits at night, he would use such crass words, I can't even say.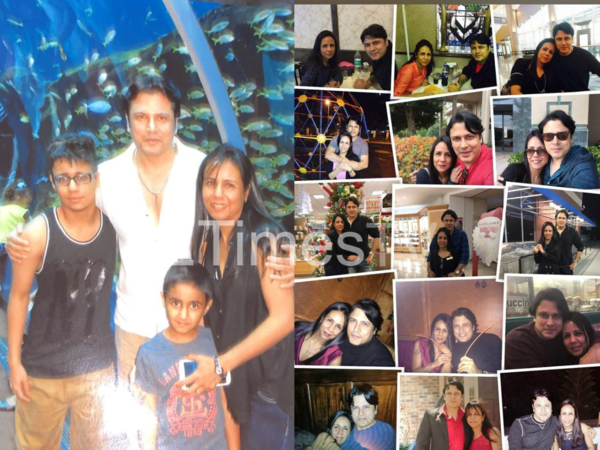 Aisha's lawyer Yasmeen Wankhede:
An FIR has been registered at the Versova police station against Cezanne Khan for defaming a woman, domestic violence and financial fraudulence. The police authorities will take charge now and we are waiting for it to take due course.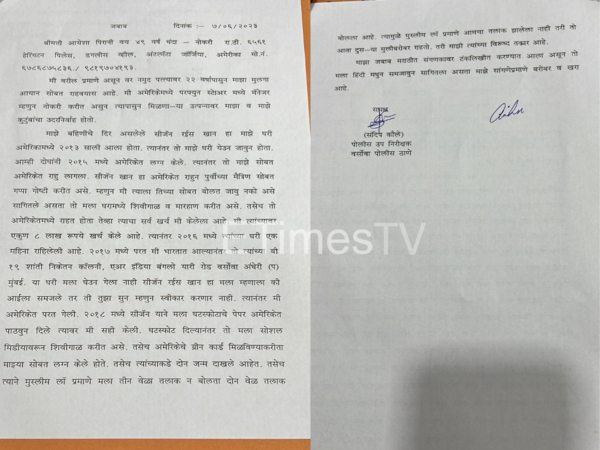 What the controversy is about
In 2021, when Cezanne Khan spoke about his wish to get married, US citizen, Aisha Pirani (nee Merchant), has alleged that Cezanne was married to her in the US between 2015 and 2017. Back then, she told BT, "I don't care if he gets married 50 times over now, but why is he hiding the fact that he was married earlier?" Cezanne reacted to the claims and had said, "She is the sister of my cousin's wife who lives in Karachi, that's how I know her. I have no idea about any marriage certificate. She morphs a lot of stuff. She has been posting messages on social handles for two to three years and my fans have been asking me whether all this is true. There is a limit to obsession and this is going overboard now. The fact that she was married to me and we are now divorced is her fabrication. I haven't said anything to her because I know she is obsessive."